Welcome to Our 11th Anniversary of
THE SOUTHERN ARIZONA TRANSPORTATION MUSEUM
 ~ ~~ ~~~ ~~~~ ~~~ ~~ ~
Our Next Activities at the Museum
= == === ==== ===== ==== === == = 
On August 19th we will celebrate
Tucson's  242nd  Birthday
with Mariachi Music, the Mayor's Proclamation,
and a presentation about Cele Peterson and early Tucson. 
This will be held in  the AMTRAK Depot Lobby .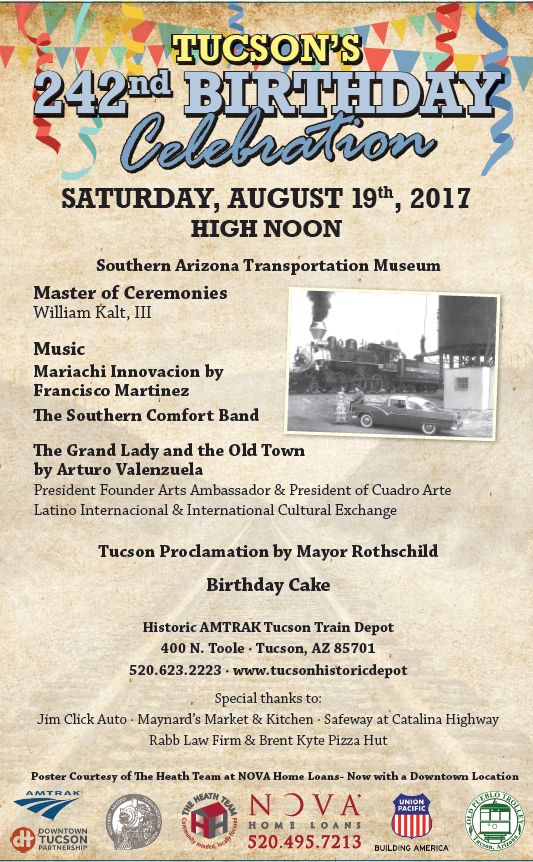 = == === ==== ===== ==== === == =
 see our new display cases and displays
Our current special exhibit:
Dinner in the Diner
Featuring original china and silver service
from the named first class Pullman trains.
= == === ==== ===== ==== === == =
For the Museum, Trolley, and Bus Divisions
of the Old Pueblo Trolley Organization
 = == === ==== ===== ==== === == =
   The Southern Arizona Transportation Museum
is proud to carry David Devine's new book, debuted at the Tucson's Birthday Party
"A History of the Old Pueblo from the 1854 Gadsden Purchase"
See a review in the Arizona Star
Visit the museum Gift Shop for this and other books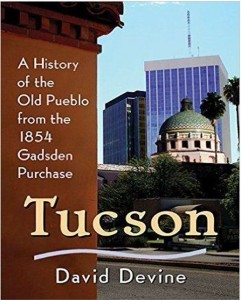 = == === ==== ===== ====== ===== ==== === == =
Please visit our sister train museum
THE GADSDEN-PACIFIC DIVISION TOY TRAIN OPERATING MUSEUM
There are public open houses second and fourth Sundays, 12:30-4:30 through May
The next swap meet is June 3rd and 4th
find out more at http://www.gpdtoytrainmuseum.com/
= == === ==== ===== ====== ===== ==== === == =
And Celebrating the 60th Anniversary of the Movie "Oklahoma"
Starring our Engine 1673
which was filmed in Elgin, AZ, and surrounding areas,
Read more  at this link:
= == === ==== === == =
See how to donate a car, help the museum, and the high school JTED mechanical education program: here